Description
Double Sponge Filter with Media Box
The Double Sponge Filter is developed to be used as a foam filter or additionally used with the filter box and biological media. When used with the filter box this sponge filter provides mechanical and biological filtration to efficiently breakdown harmful waste for small aquariums. The sponge acts as a pre-filter that can be easily removed and cleaned whilst preserving the biological media.
Uses rising air via an uplift system to draw water through the sponge and filter box. The telescopic tube can be freely adjusted to the height required and rotated 360 degrees to direct the water in any direction. The air bubbles will break the surface tension to increase dissolved oxygen in the water. Air pump not included.
The Double Sponge Filter may be use with the sponge vertical or horizontal.  Uses include small aquariums, breeding tank, hospital or quarantine tank or as a secondary filter!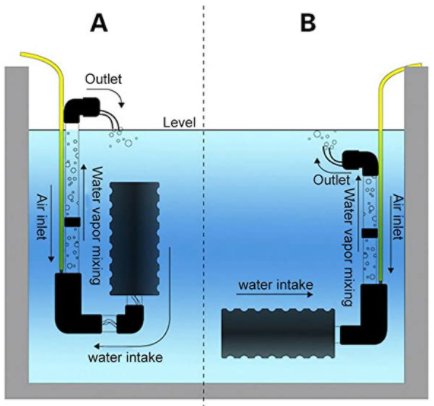 Features
Increase dissolved oxygen
Works noiselessly
Easy maintenance
Cultivate beneficial bacteria
Filter box extend filter capability
Specification
Size (cm): 18.6 x 15
Sponge size (cm): 10.8 x 6 (diameter)
Filter Box height: 4.5cm
Telescopic tube height (cm): 19.5 to 27.5
Filter Box volume: 200ml
Suitable for aquariums up to 60 litres