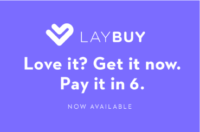 AquaRays – for New Zealand Fish Keepers
AquaRays is a New Zealand business serving all New Zealand aquarium enthusiasts, with aquarium supplies –  from the child with a small aquarium learning the basics to the experienced fish keeper striving for excellence.
Raymond, whose passion for fish keeping started when he was 16 yrs old, was inspired to start the business from the desire to foster a community built on responsible purchasing and caring for all aquatic life.  We love all aspects of owning an aquarium whether it be aquascape, reef or a fish only tank and will help you succeed, at the same time making it fun and easy for you!
AquaRays provides quality products and solutions at reasonable prices, but most importantly, we strive to provide you with the best service and advice to give you a successful shopping experience and help succeed in keeping a successful aquarium.
Don't forget to sign up to our newsletter for the latest specials, updates, and videos each week!